Andrew M. Smith, DMD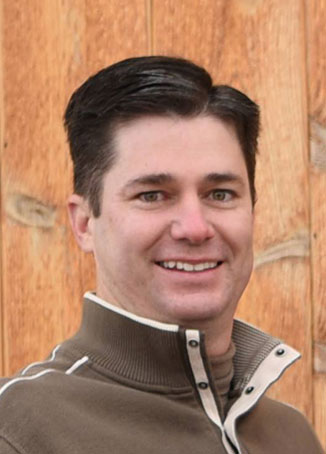 Dr. Andrew Smith is excited about living and working in Salt Lake County. He was born and raised in Murray, Utah. Dr. Smith attended Utah State University where he was a student athlete, competing on the track and field team. Dr. Smith graduated cum laude from Utah State University in 1998. He then moved east to Boston, Massachusetts to attend the prestigious Tufts University School of Dental Medicine. During dental school Dr. Smith earned the Merit Scholarship awarded to the top dental students. Dr. Smith graduated from Tufts in 2002 where he was the recipient of "The Dean Lonnie H. Norris Award for Achievement, Professionalism, and Strength of Character."
After graduation Dr. Smith completed a General Practice Residency from Tufts University School of Dental Medicine in 2003. During his residency he completed rotations in the emergency department at New England Medical Center and anesthesia training in the operating room at Children's Hospital. His residency training also consisted of treating complex cosmetic cases as well as orthodontic training.
In 2008 Dr. Smith completed a two-year course in orthodontics from Progressive Orthodontic Seminars. Soon after completing the orthodontic course he was asked to join the team of instructors at Progressive Orthodontic Seminars. As an instructor, Dr. Smith had the opportunity to teach other dentists around the world, as well as all over the United States. In 2013, Dr. Smith completed a mini-residency in dental implant placement from WhiteCap Institute.
To enhance his patient's smiles, Dr. Smith's most recent education has been at the American Academy of Facial Esthetics. This training included the use of Botox and dermal fillers to enhance a person's youthfulness and smile. Dr. Smith believes that treating a person's smile goes beyond just the teeth and includes both dental and facial aesthetics. Combining the knowledge and treatment of skin, muscles and dental treatments, a person can achieve their best possible smile.
Dr. Smith believes that dental treatment and dental/facial aesthetics should be as comfortable as possible while at the same time helping patients achieve the smile that they have always dreamed of.
Dr. Smith spends most of his free time with his family. He and his family enjoy cycling, tennis, and skiing. His hobbies include photography as well and learning something new whenever he can.